Main Campus
Campus Facilities
The Mishima campus contains many facilities designed to enrich students' personal, academic and professional development. In addition to eateries such as a cafeteria and a convenience store, the campus also features gymnasiums and athletic grounds. Students can enjoy clubs, intramural sports, and activities with Japanese students. All students have access to the International Documentation Center, Library and Computer Rooms.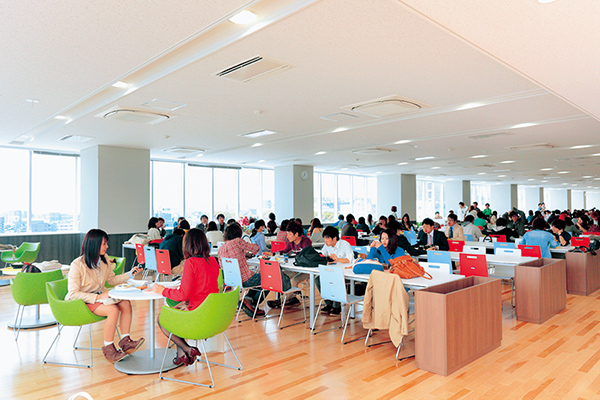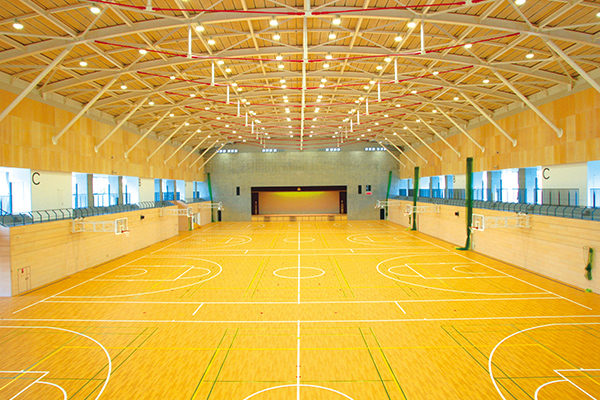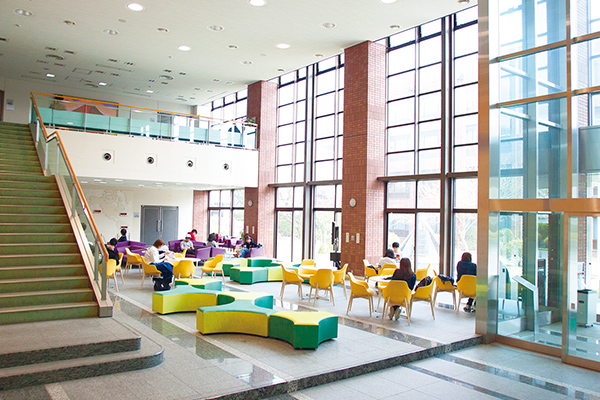 The Mishima Station North Exit Building
This school building, known as "Railway North Building", is located right beside Mishima Station, which is ten minutes from the main campus on foot. The convenience and functionality of the quake-resistant building provide students, citizens, and academic researchers with pleasant learning facilities. It is notable that the top-story, 382-seat cafeteria possesses a commanding view of Mishima City and its surrounding areas, and the mountains of the Hakone area and Izu Peninsula, as well as Mt. Fuji.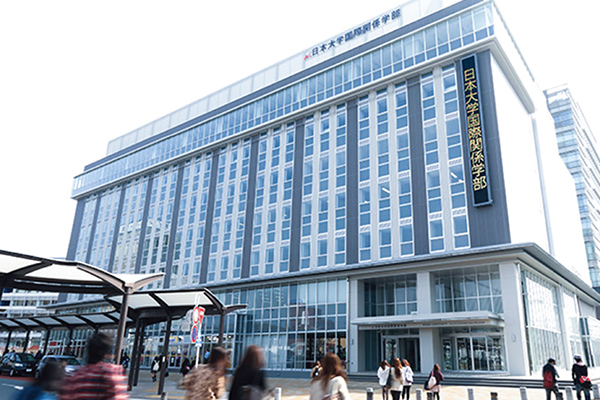 International Documentation Center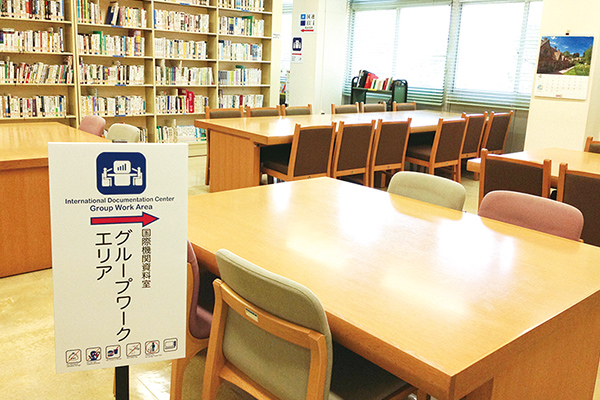 The International Documentation Center collects materials related to international organizations and makes them available to the public. Its collection is centered on the United Nations (UN), the European Union (EU) and the Organization for Economic Cooperation and Development (OECD). This facility promotes and provides access to relevant materials on international cooperation, and assistance with employment and placements in international organizations.
Library
The Library, surrounded by the "Forest of Meditation", boasts a collection of some 410,000 books as well as issues of approximately 6,000 different periodicals including online journals, out of which approximately 126,000 are written in languages other than Japanese. The Reading Room provides plenty of reference materials, dictionaries, almanacs, and newspapers as well as lecture-related books in Japanese and Western languages.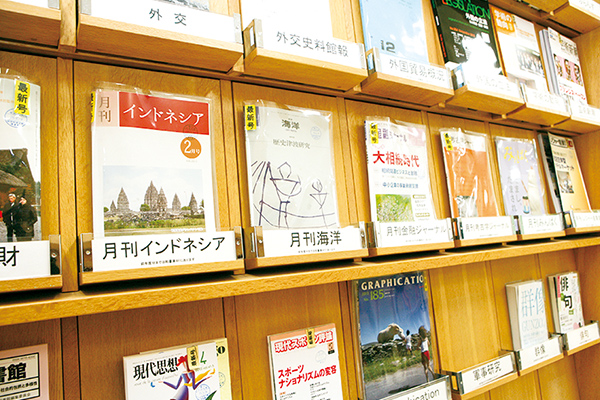 Computer Rooms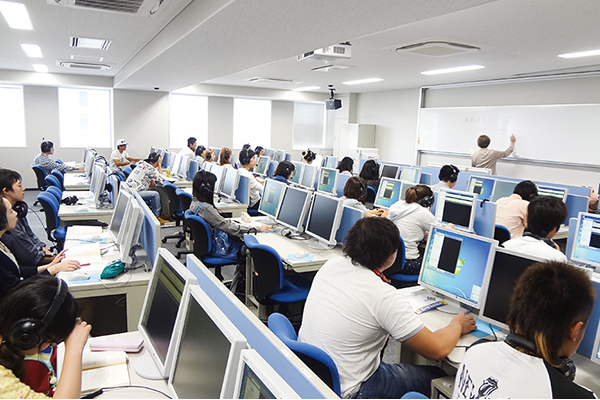 There are a total of 330 computer terminals on campus, in classrooms and facilities that can typically accommodate 30 to 60 students each. These computers are equipped with contemporary software for word processing, creating spreadsheets, browsing the internet, etc., and play an important role in assisting students in both class work and self-study.